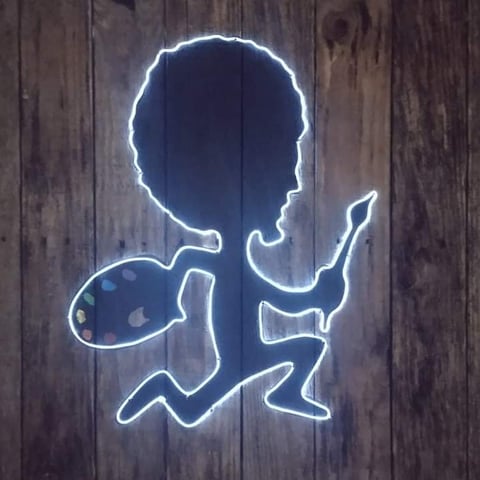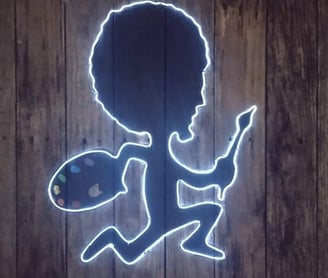 A Bob Ross painting class is a unique and popular type of painting class that focuses on the techniques and style of the late artist Bob Ross, who was known for his soothing voice, positive attitude, and signature "wet-on-wet" painting technique.
In a Bob Ross painting class, students are typically guided through the process of painting a landscape using Ross's trademark methods and techniques. Your Certified Ross Instructor, Laura WIldwoods, will provide a canvas, brushes, and paint, and walk students through the steps of creating a composition with a combination of different colors and techniques, such as blending, highlighting, and shadowing.
What sets a Bob Ross painting class apart from other painting classes is the atmosphere and teaching style. Ross emphasized the importance of having fun while painting and encouraged students to make mistakes and experiment with their techniques. The classes often have a relaxed, friendly environment where students can enjoy the process of creating art without feeling pressured to achieve perfection.
Another unique aspect of a Bob Ross painting class is the use of Ross's television show "The Joy of Painting" as a teaching tool. Instructors may play episodes of the show and pause to demonstrate techniques or offer guidance to students as they follow along.
Overall, a Bob Ross painting class can be a fun and relaxing way for beginners to learn painting techniques and create their own beautiful landscapes, all while experiencing the joy and positivity that Bob Ross brought to his art and teaching.
Hey there and welcome to Secret Studio in the Wild Woods! I'm a native to Northern Indiana with a 20 year stretch in the beautiful Phoenix, Arizona desert. Having traveled extensively (27 countries and counting), I've come home to the cornfields and enjoy the serenity and quietness that Midwest country living provides. A few years ago, being inspired by another CRI to follow my lifelong dream, I began pursuing my career in art. Bob Ross provided me the encouragement and push I needed to make it happen.
I love all mediums! I want to try all mediums! Historically, acrylics have been my comfort zone. I had never painted with oils before starting the Bob Ross classes. I still love my acrylics, but oils are my new muse! Oils are so flexible and forgiving. I love to blend! Don't even get me started on how great oils blend! Haha!
I offer all kinds of art classes and workshops! Oils or acrylics! I can teach homeschool kids during the day! We can arrange lessons for an elderly, home-bound and/or disabled person whom would enjoy a private in-home lesson with me! Church groups! Ladies auxiliaries! Wine and paint events! Private group events for birthday parties! Kids parties! Commercial partnerships! Community collaborations! You dream it, I can help!
My objective with Secret Studio in the Wild Woods is to help others experience The Joy of Painting. The entire creative process is very therapeutic and healing. It makes you take pause and be in the moment. It really is about just enjoying the steps and learning to move the paint with purpose.
Please join me for an amazing experience as we create your own masterpiece!
Ready to learn how to paint like Bob Ross?
"You can do anything you want. This is your world."